Choosing the best CRM software is no easy task. There are loads of great options out there. However, Not all options is suitable for your business. For example if your startups you will not enough cost for that,… But if you don't use CRM tools, you're losing sales and slipping behind the competition. This is Compare CRM Software Costs 2021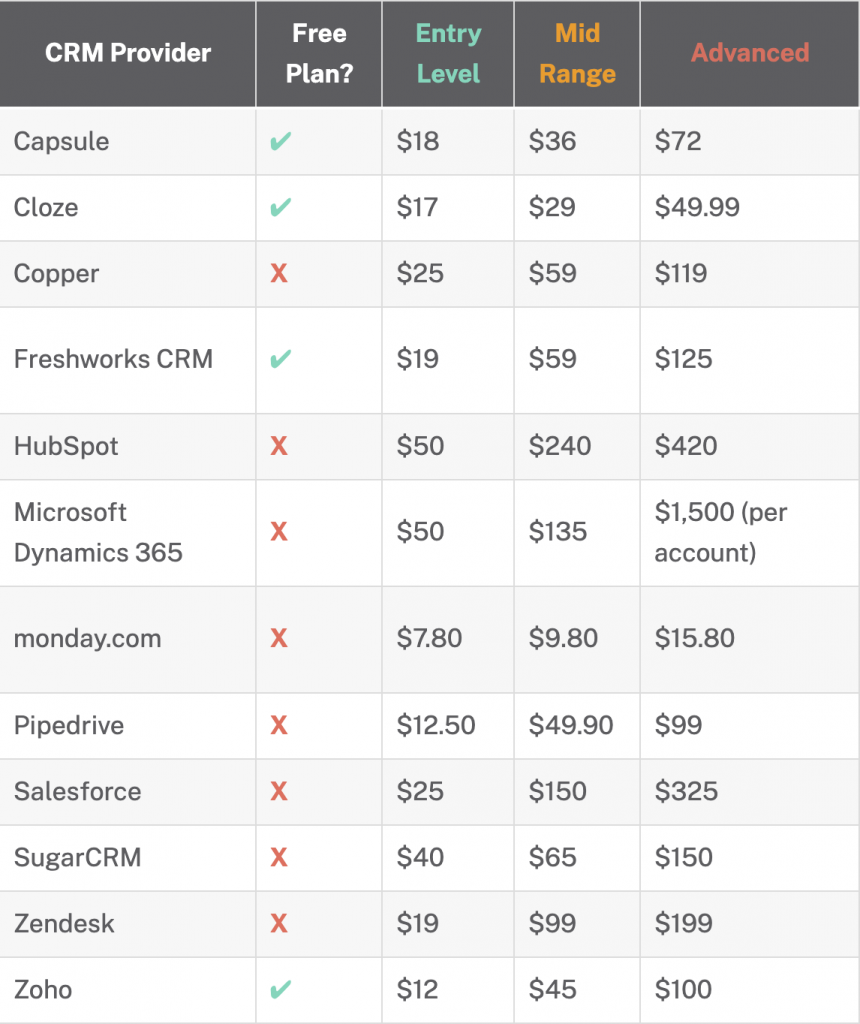 Base on above cost, SuiteCRM is the best choice for you. So, why's the best choice?
SuiteCRM is open source developed from SugarCRM 6.5 CE
Unlimited features, some features in SuiteCRM has but CRM tools need to charge don't have
No costs for it
Dev teams & 200 contributors are working to enhances SuiteCRM and up-to-date every week
126,124 Community Members, 1,046,413 Downloads, 4,500,000 users, 69 languages, 2,602 translators and 2178 stars on github
By default, All SuiteCRM features are enough for small business even medium business. However, Because it's design generic features to suitable with almost business so may be small features need for your business but it don't have in SuiteCRM. Don't worry you can buy SuiteCRM plugins in the SuiteCRM store, Thousands plugins, themes, add-ons are awesome. It is not expensive. It's just from in range 99$ – 999$ but you can own it lifetime.
Below, is top 10 SuiteCRM Plugins recommend using to enhances for your CRM
Automate your company's invoice process in SuiteCRM, helps you craft professional invoices, automatically generate new invoices and recurring invoices in SuiteCRM, and send payment reminders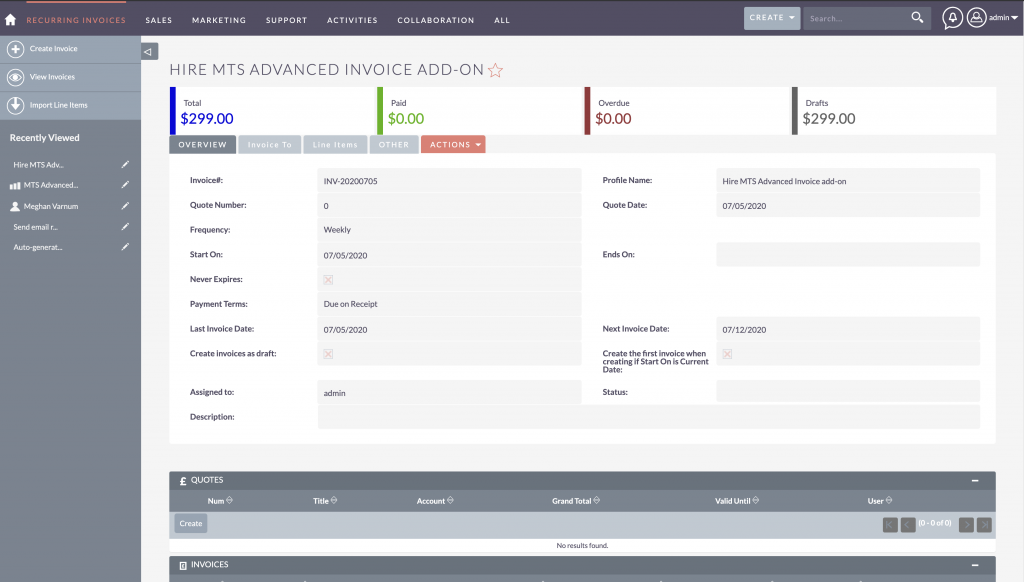 See everything in a single timeline view which helps you to keep track of key business events and gives you the means to specify what exactly constitutes a key business event for your company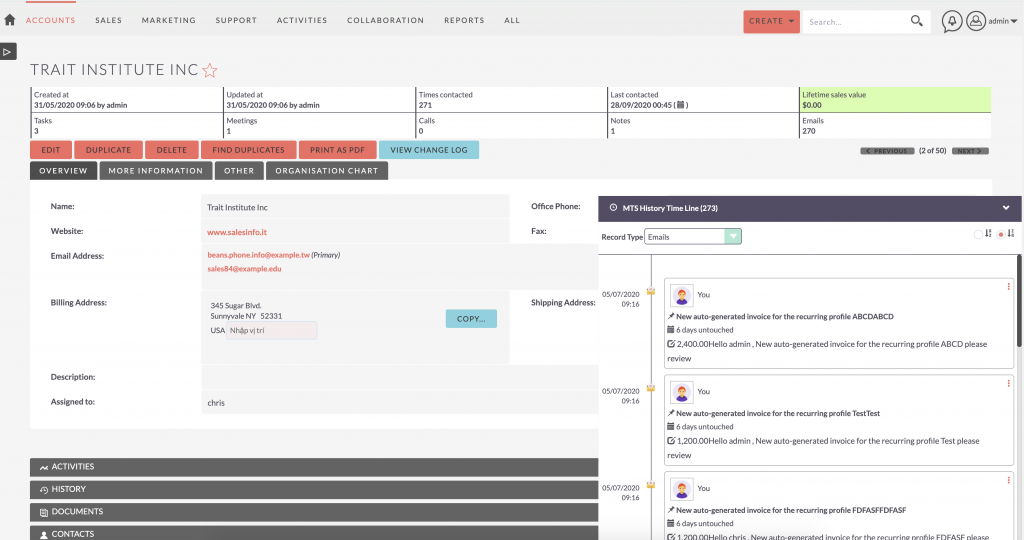 The need to quickly search for records in SuiteCRM is an everyday occurrence for users. However, if you can't remember the exact name or phone number, it becomes very difficult to find what you're looking for.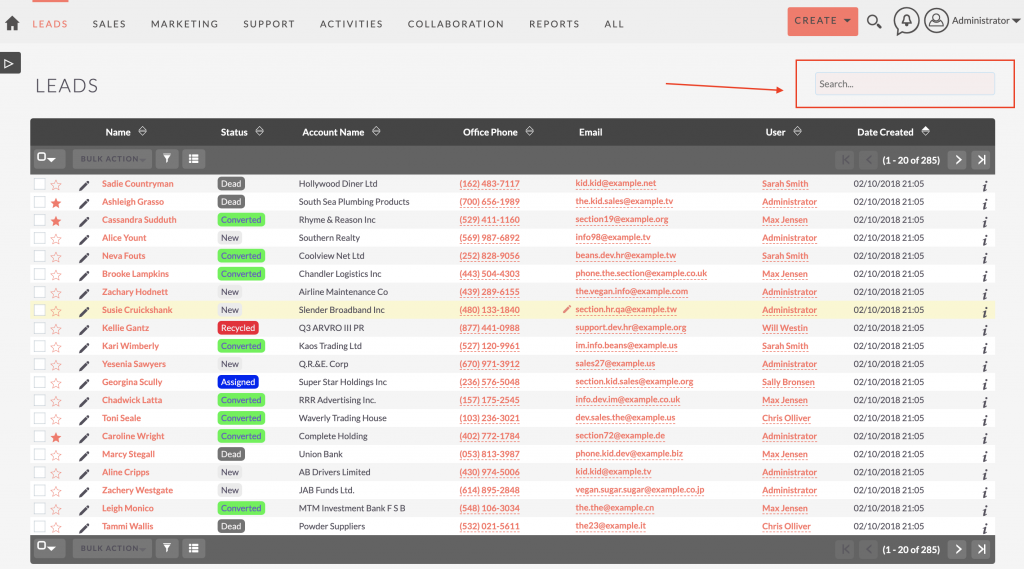 Find the fields that matter most to your business with this highlighter add-on. Configure any field to be highlighted on your views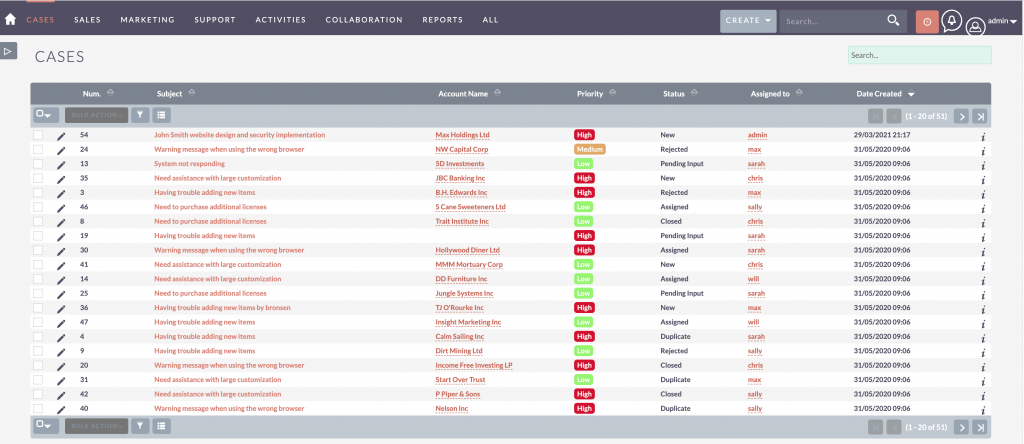 Control what your users can access and save time, money, and frustrations. Lock down sensitive data in SuiteCRM to specific groups or teams. Supports unlimited assigned users, unlimited group assignments to records, custom layouts for each group, login/sudo capabilities and much more.
Official SuiteCRM Outlook Plugin v4 has arrived – A complete plugin rebuild developed and maintained by SuiteCRM developers entirely from scratch, the addon retains previous functionality while massively improves performance, reliability and stability!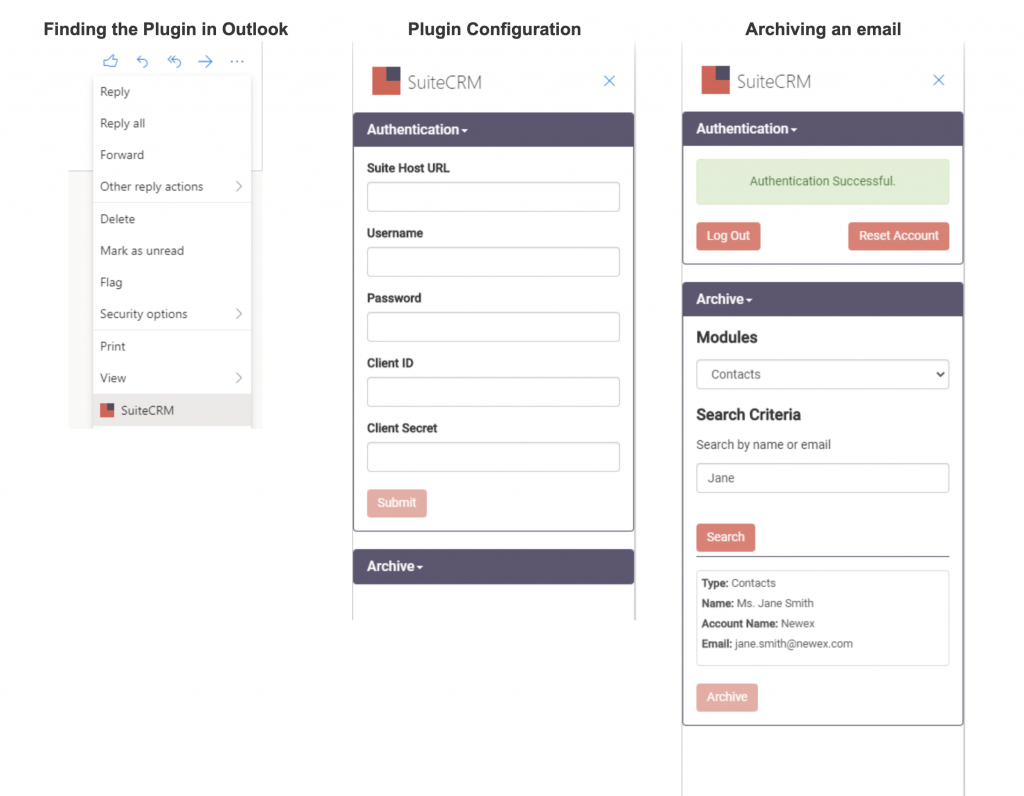 Save Your Team Countless Hours. SugarChimp syncs your lists in both directions so that you can work in your preferred application. Segment and Group your MailChimp subscribers based on SuiteCRM data so you can market to the right people at the right time. Fully compatible with all versions of SuiteCRM.
Find Duplicates BEFORE You Save! Instead of waiting until after you enter a new record's information to know if it's a duplicate, know after the first field if you're working on a duplicate. Say NO to redundant data! Improve your SuiteCRM data quality by being prompted of duplicate values while creating new records.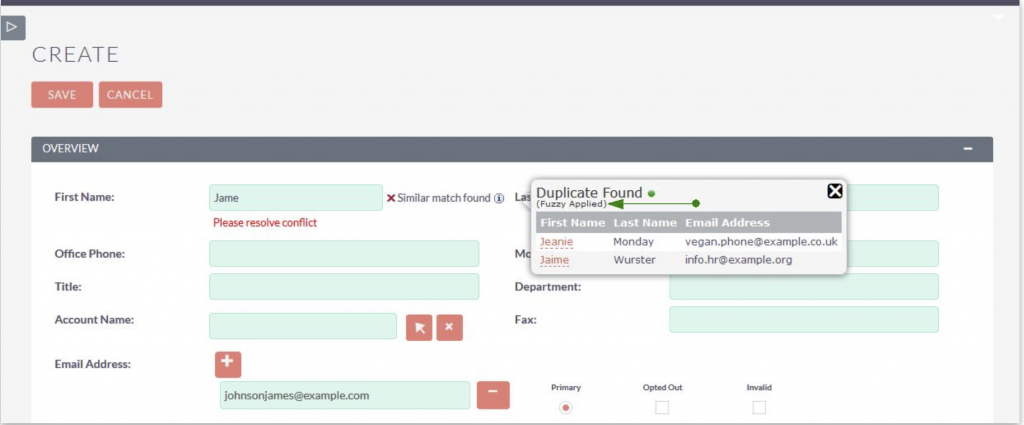 WhatsApp add-on automation makes your business available anytime. Send WhatsApp from SuiteCRM at one click from any module. Easy to user Single conversation view. You can also create a workflow WhatsApp Message and get a reply back as an Inbound WhatsApp Message. With WhatsApp, you'll get fast, simple, secure messaging available on phones all over the world.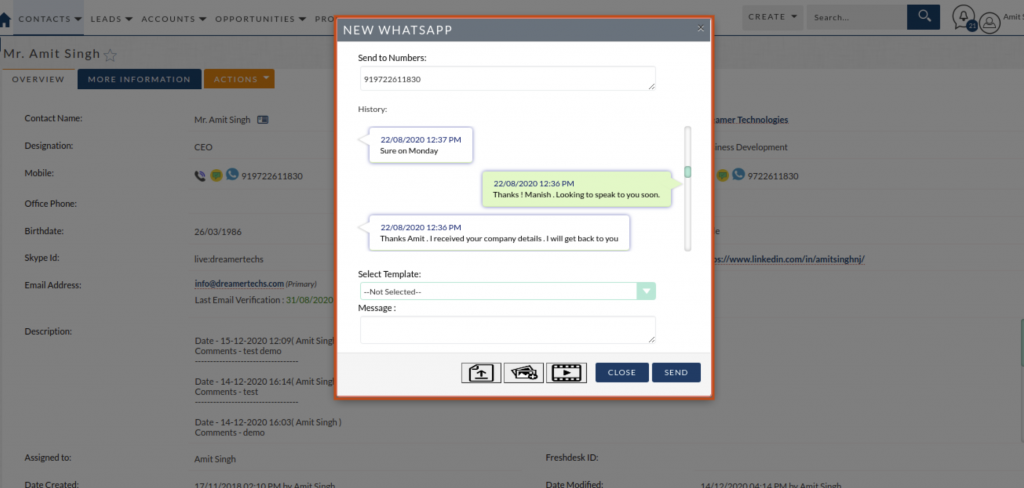 SuiteCRM Asterisk Integration, Click To Call, Call Notification Popup, Call Logs, Call Recordings, Call notes, Call transfer.
Supports Asterisk, FreePBX, Elastix, VICIDial, FusionPBX, Freeswitch