How it works
You are looking for a tool helps remind the birthday your customers in SuiteCRM. MTS Birthday Reminder add-on can do that.
So, Why you should be used this tool?
Key features
Easy to know who is birthday today
Help you quick create a event relates to the customer (Calls, Tasks, Meeting,…) Or take the initiative send an happy birthday email to the customer instead use automatically send. Specially, the big customer of your company.
Easy to config and start to use and can work with custom module. As long as, the module is instance of the person module.
Can work will all SuiteCRM versions.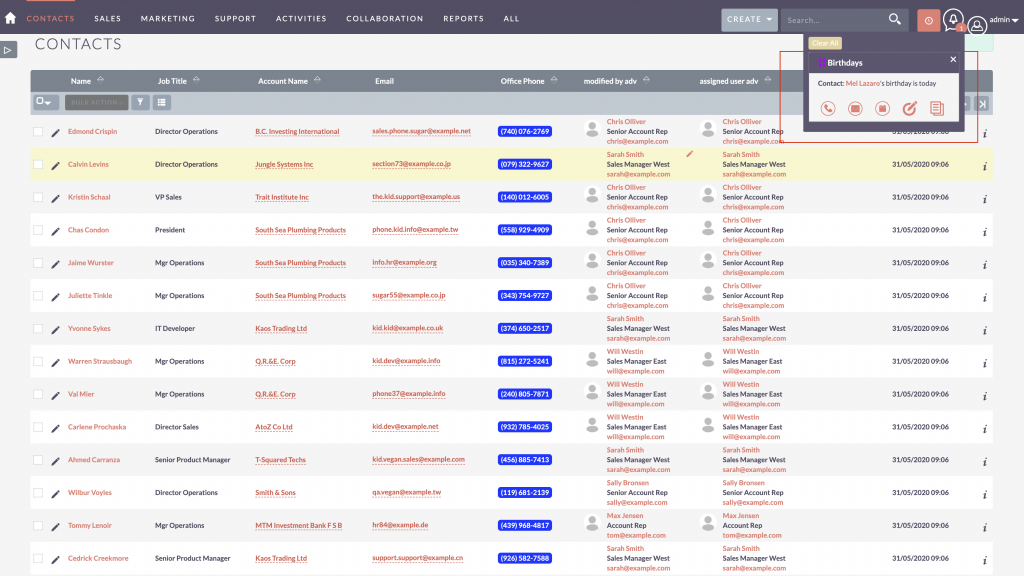 Demo